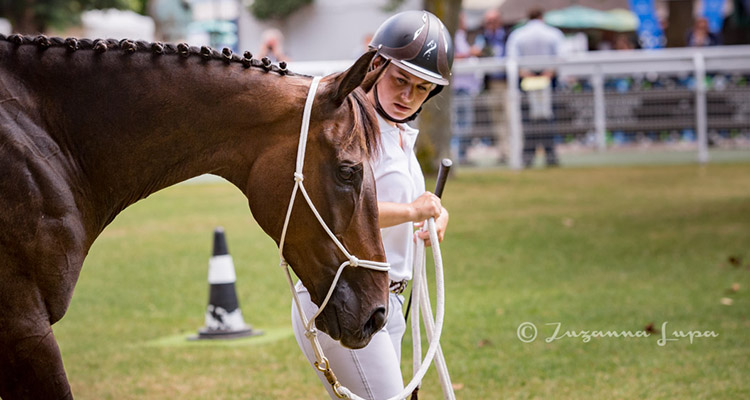 Why is the Retraining of a Racehorse essential?
A racehorse is bred and trained to compete on either the flat or over the jumps.
Their natural aptitudes are honed in accordance with the physical effort demanded from them by the sport of racing: explosive speed, balance propelled from the hind-quarters, reactivity and stamina. Racehorses are not normally trained in the equestrian basics of most riding or sport horses namely: to undertake circles or figures, collected strides, working in an indoor or outdoor school, jumping small obstacles, hacking outdoors etc.
This is why retraining, undertaken by experienced riders or professionals, is an essential step for a racehorse in order to adapt to a new discipline. The retraining time period can vary depending on the horse's age, temperament and racing experience, but this process will generally allow the horse to develop a calmer disposition and acquire new fundamental skills for their second career.
If a horse is given the appropriate retraining, his or her future rider can normally develop their horse's capacity to be competent in one or several of a variety of disciplines notably show jumping, dressage, eventing, polo, horse ball, or even vaulting.
---
Retrained horses of the month
From now on the Au-Delà des Pistes team will have the pleasure of announcing an "ex-racehorse of the month". This will be a thoroughbred that has shone in its new discipline. We hope to show the breed's versatility by showcasing a maximum variety of different disciplines.
---
---
---
---
---
---
---
---
---
---
---
---
---
---
---
---
---
---
---
---
---
---
---
---
---
---
---
---
---
---
---
---
---
---
---
---
---
---
---