ADDP Ambassador, Cadeau du Roi, wins the Inaugural Edition of the Royal Jump de Berticheres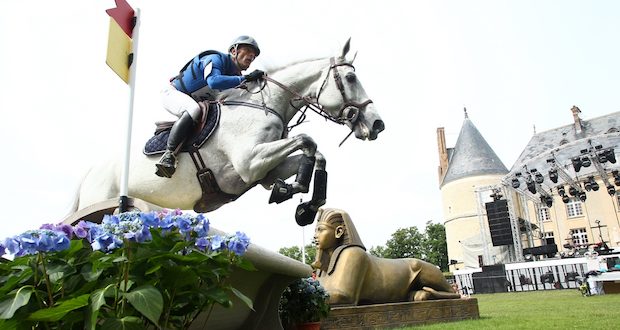 Two weeks after his participation in the Badminton Horses Trials (CCI 4 stars) in England, Cadeau Du Roi, one of ADDP's equine ambassadors, easily won the inaugural edition of the Royal Jump de Bertichères in Chaumont en Vexin (60), a C1C 2 stars event.
The first edition of this high profile competition saw a number of Olympic riders and horses compete for this three day event prize.
Already at the top of the provisional classification after the dressage test, Cadeau du Roi and his loyal rider Cédric Lyard held their lead until the final cross-country test.
Cadeau Du Roi is a thoroughbred that was born to race, but he did not run after having been tried in training. He has competed at the highest level in three day events for a number of years and the 15 year old gelding has regularly been invited to compete for the French team.
---
More on Au-Delà des Pistes:
Facebook: https://www.facebook.com/audeladespistes
Twitter: @audeladespistes
Email: marine.thevenet@audeladespistes.fr
Project Manager: Marine Thevenet - Tel: +33 6 79 59 97 49